God Answers Your Questions ... Half off!
Posted on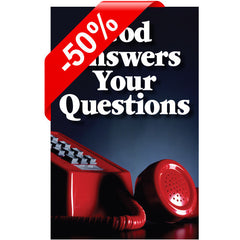 This popular tract will soon be redesigned, so we're closing out the current supply at half off. For a limited time, you can order 100 copies for just $3!
Available in both KJV and NKJV versions, it uses a simple question and answer format to answer fourteen questions that many have about salvation.
Get yours while our supply lasts! View all closeout tracts
---
Share this post
---