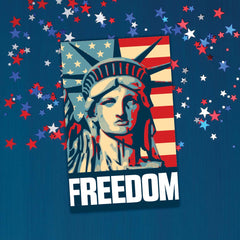 The human heart craves freedom! Americans know what it means to fight for it, die for it, march for it, campaign for it, and live in the enjoyment of it.

But are we really free? Can you say for certain that you are completely free from the bondage of sin, death, fear, worry, and doubt? God wants you to be free! The message of the Bible is that true freedom comes only through Jesus Christ.
Continue reading this tract here.
---
Share this post
---