Can You Spot The Mistake?
Posted on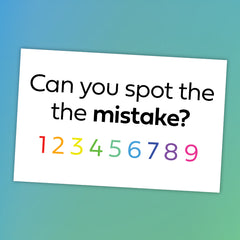 Do you like brain games? So do we!
This new mini tract captures the reader's attention by posing a challenge. The back of the card describes that some of the mistakes we make are called sin and shares how Jesus died to take away our sin and He rose again to give us new life.
Who in your life needs to hear this message? Don't make the mistake of not sharing the Gospel with them. Click here to read the full message and to get these cards in your hands!
---
Share this post
---