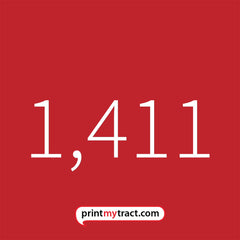 Do you have an idea for a Gospel Tract that you would like to see published? Are you looking for the perfect way to reach out to others who share your favorite hobby, sport, activity, or interest? Is your heart burdened to share your testimony with friends, family, and others that you meet? 
We're here to help. PrintMyTract is a publishing ministry of MWTB and since 2009 we've published over 1,400 tracts!
Our professional design and editing staff will turn your message and ideas into an attractive, effective, full-color tract. Then, our discounted printing options give you access to professional printing at affordable pricing on orders ranging from 100 to 10,000 copies. Tap the link in our bio for more info.
---
Share this post
---