Imprinted Tracts
Posted on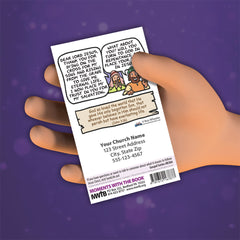 Providing opportunities for follow-up with readers is a crucial part of effective tract evangelism.
We encourage you to include contact information whenever possible. This can be as simple as adding a sticker or stamp to the back of each tract you distribute.
For your convenience, we can print up to 5 lines of information about your church or ministry on most of our Gospel Tracts. Simply include the information when ordering imprinted tracts!
---
Share this post
---