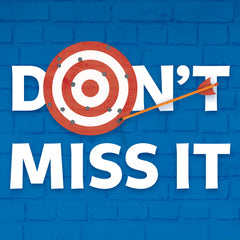 🎯 Did you know that many people miss Heaven by only 18 inches?
That's the approximate distance between your head and your heart. Accumulating knowledge about God by attending a church, mosque, or synagogue will not get you to Heaven. Studying the holy book connected with your religion will leave you short. Doing good works will not put you on target, either.
The only way to Heaven is through the free gift that God offers to you today! "As many as received Him, to them He gave the right to become children of God, to those who believe in His name" (John 1:12).
https://mwtb.org/products/dont-miss-it
---
Share this post
---