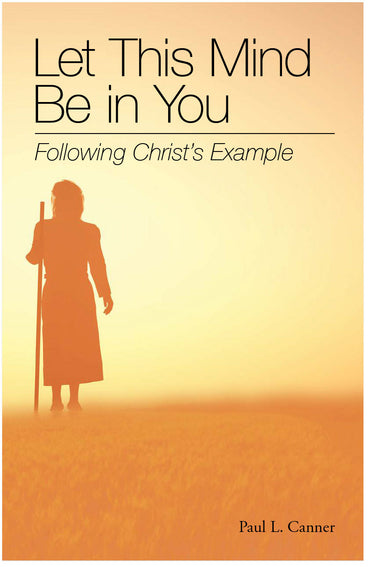 Let This Mind Be in You
---
---
Estimated shipping date: Monday, December 4 (Click for more details)

Order by 1pm ET tomorrow for shipping by Monday, December 4.

SKU:
Format: Booklet
Author: Canner, Paul L.
Pages: 42
---
How can sinful human beings imitate one so perfect and sinless as the Lord Jesus Christ?
How can we reach the exalted state of sinless perfection?
What lessons can we learn from Jesus when He was only 12 years old?
How are we to behave when invited to someone's home for dinner?
When do we reach the point where we have sacrificed enough for others?
In what ways does the Man Christ Jesus define true masculinity?
What did Jesus do when He needed a break?
In what ways can we encourage others?
How should we respond to those who hurt us?
Is it ever right for us to be angry?
If we follow Christ's example perfectly, will we have the assurance of going to heaven?
These and many other questions relating to our Christian lives are answered in this book by studying the life of Christ as presented in the Scriptures.
Also available as a downloadable eBook.
---